PinkBananaBiz.com Articles
This Twitter Thread Perfectly Illustrates Why LGBTQ Support Is No Longer Risky for Brands
June 28, 2017
Few would argue that American society has changed dramatically since the 1969 Stonewall riots in Manhattan's Greenwich Village marked the beginning of the modern gay rights movement. At the time of the event itself, which happened 48 years ago this week, homophobia was rampant, even in famously metropolitan Manhattan. After the riots, the New York Daily News, which is now seen as the left-le...
| New York City, NY ARTICLES | New York City, NY HUB | #GayNYC | @ILoveGayNYC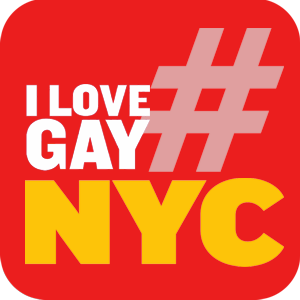 |
| Sports ARTICLES | Sports HUB | #GaySports | @ILoveGaySports |


NGLCC Scores NBA Partnership, Vastly Expanding LGBT Inclusion in Sports Leagues Purchasing from LGBT-Owned Businesses
May 10, 2017
src='https://img.scoop.it/4SoDXWtqd9jNPYAlECohqDl72eJkfbmt4t8yenImKBV9ip2J1EIeUzA9paTSgKmv' />

The

NGLCC - View More Article Entries | View Business Listing
| New Haven, CT ARTICLES | New Haven, CT HUB | @ILoveGayCT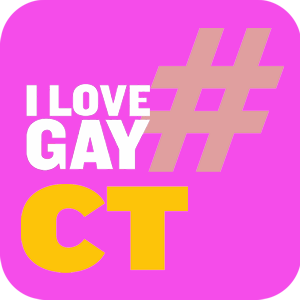 |
| Winter Sports ARTICLES | Winter Sports HUB | #GaySkiWeek | @ILoveGayWSports |
| Sports ARTICLES | Sports HUB | #GaySports | @ILoveGaySports |


Nike launches powerful new diversity and equality campaign
February 13, 2017
The 1:30 commercial is shot in black and white and stars LeBron James, Serena Williams, Kevin Durant, Victor Cruz, Gabby Douglas, Megan Rapinoe, and hurdler Dalilah Muhammad.
| Winter Sports ARTICLES | Winter Sports HUB | #GaySkiWeek | @ILoveGayWSports |
| Sports ARTICLES | Sports HUB | #GaySports | @ILoveGaySports |


Why Mainstream Brands Like Nike and Clairol Are Putting Trans Stories Front and Center
September 11, 2016
In early August, Nike aired a 30-second spot during NBC's prime-time coverage of the Olympics featuring triathlete Chris Mosier, the first transgender athlete to make a U.S. men's national team.
| Sports ARTICLES | Sports HUB | #GaySports | @ILoveGaySports |
| TRANS

The Focus Group August 13 – Andrew Bolton, Rio, and Racist Potato Chips
August 13, 2016
Andrew Bolton, VP of Brand Partnerships at Knotch, joins Tim and John to talk about life as a world clas-s rower, the Rio Olympic Games, and starting his career during one of the worst recessions in US history. Texts not intended for Mom, but sent to her by accident, caught John's eye while Tim discusses the latest dust-up about "racist" images on the new Lay's international flavor chip bags.

Focus Group Radio - View More Article Entries | View Business Listing
| Gaymer ARTICLES | Gaymer HUB | #Gaymer | @ILoveGayFandom |
| Sports ARTICLES | Sports HUB | #GaySports | @ILoveGaySports |


W+K New York and Equinox Are #PoweredByPride
June 16, 2016
Equinox gym, which is based in New York, has always had close relationships with the LGBT community. Since the company looks to provide an environment that's "open to all," one could say that it is "powered" by gay members just as they are powered by their own personal pride and fitness goals.
| New York City, NY ARTICLES | New York City, NY HUB | #GayNYC | @ILoveGayNYC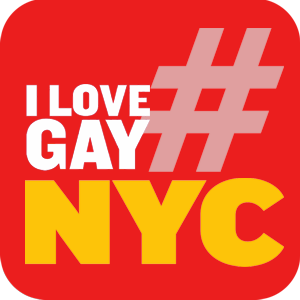 |
| Sports ARTICLES | Sports HUB | #GaySports | @ILoveGaySports |


Eyeing Inclusion, MLB Teams With LGBT Business Group
March 13, 2016
Continued coverage of the NGLCC/MLB initiative... The National Gay and Lesbian Chamber of Commerce will begin to help its members—mostly small businesses—work with MLB teams. The initiative came about thanks in part to a former player who has become the league's primary ambassador for LGBT diversity in recent years.
| Leather ARTICLES | Leather HUB | #GayLeather | @ILoveGayLeather |
| Sports ARTICLES | Sports HUB | #GaySports | @ILoveGaySports |


Exclusive: MLB, NGLCC Announce Partnership to Boost LGBT-Owned Businesses
March 07, 2016
In a win for LGBT-owned small businesses across the U.S., Major League Baseball is announcing a partnership with the National Gay & Lesbian Chamber of Commerce (NGLCC) to help certified businesses become official suppliers for the MLB for the first time ever.

NGLCC - View More Article Entries | View Business Listing
| Sports ARTICLES | Sports HUB | #GaySports | @ILoveGaySports |


Cleveland's 2014 Gay Games helped generate major dollars for LGBT- and women-owned businesses
August 20, 2015
The 2014 Gay Games generated $288,894 for LGBT-owned businesses and $296,531 for women-owned businesses, according to Plexus, the LGBT and Allied Chamber of Commerce.
| Cleveland, OH ARTICLES | Cleveland, OH HUB | #GayOhio | @ILoveGayOhio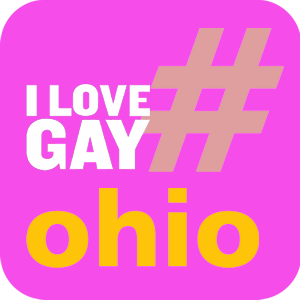 |
| Sports ARTICLES | Sports HUB | #GaySports | @ILoveGaySports |


Nissan's First LGBT Effort Ties Into Champ Softball Series
August 15, 2015
A Nissan spokesperson tells Marketing Daily that the print ad campaign, Nissan's first such national effort, launches after the tournament and will be in national LGBT pubs like the "Advocate," and
may have a digital component.
| Sports ARTICLES | Sports HUB | #GaySports | @ILoveGaySports |


Nissan Partners with North American Gay Amateur Athletic Alliance in Its First-Ever LGBT Ad Campaign
August 14, 2015
Nissan will partner with the North American Gay Amateur Athletic Alliance (NAGAAA) to sponsor its 39th Annual Gay Softball World Series event taking p
| Sports ARTICLES | Sports HUB | #GaySports | @ILoveGaySports |


Michael Sam Featured In Coke's Anti-Bullying #MakeItHappy Super Bowl Campaign
February 02, 2015
Michael Sam, the first openly gay player to be drafted by the NFL, is among the celebrities starring in Coca-Cola's #MakeItHappy Super Bowl Campaign
| Sports ARTICLES | Sports HUB | #GaySports | @ILoveGaySports |


Gay Games pumped $52 million into Cleveland-area economy, says new study
December 03, 2014
The 2014 Gay Games, which attracted nearly 8,000 athletes to Northeast Ohio in August, added $52 million to the local economy during the eight-day event, according to a just-completed study by two economics professors at Kent State University.
| Cleveland, OH ARTICLES | Cleveland, OH HUB | #GayOhio | @ILoveGayOhio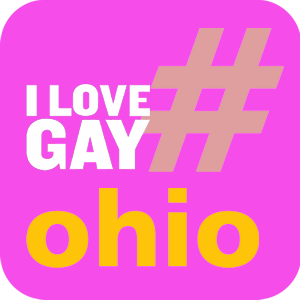 |
| Sports ARTICLES | Sports HUB | #GaySports | @ILoveGaySports |


NFL Scores Points With Gay Business Owners
November 12, 2014
With Michael Sam stuck in football limbo, many are wondering where that leaves the movement for LGBT equality in professional sports. While the situation on the field remains murky, the National Football League has decided to use its heft as a business powerhouse to help the cause outside the arena.
| New York City, NY ARTICLES | New York City, NY HUB | #GayNYC | @ILoveGayNYC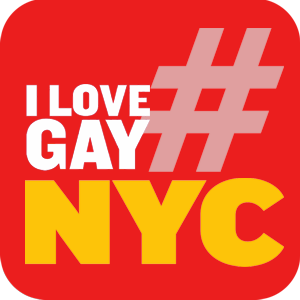 |
| Sports ARTICLES | Sports HUB | #GaySports | @ILoveGaySports |


Anatomy of an Ad Buy - Gay Games 2014 - Cleveland
October 05, 2014
Introducing the first of a series of articles entitled Anatomy of an Ad Buy, whereby we break down in detail an ad buy that incorporates banner ads, e-mail, video, mobile and social media placements in the overall campaign.
| Sports ARTICLES | Sports HUB | #GaySports | @ILoveGaySports |


Join Our E-Mail List

Click Here

Click Here
---
- PinkBananaMedia.com
- ILoveGay.LGBT
- ILoveGay.NET
- GayRelevant.com
- LGBTWeek.NYC
- LGBTBrandVoice.com
- LGBTBizTech.com
- LGBTBold.com
- LGBTNew.Media
- LGBTDestinationMarketing.com