PinkBananaBiz.com Articles
Introducing Our Fifth Hero of Pride! Keith Douglas
October 22, 2018
In celebration of the NYC arrival of WorldPride 2019, The Mixx is honoring 12 individuals who are making a difference in the lives of the LGBTQ community. Our fifth Pride Hero is Keith Douglas, Managing Director for One World Observatory and Broadway enthusiast.
| New York City, NY ARTICLES | New York City, NY HUB | #GayNYC | @ILoveGayNYC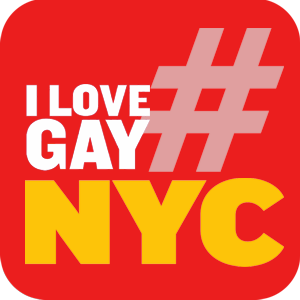 |
| Business ARTICLES | Business HUB | #LGBTBiz | @ILoveLGBTBiz |


Vice asks industry to rethink blacklists as LGBTQ and important issues are avoided by advertisers
October 15, 2018
Vice has urged the media and advertising industries to keep diversity and inclusivity in mind even as they try to adopt brand safety practices online.
| Advertising ARTICLES | Advertising HUB | #GayAdvertising |
| Business ARTICLES | Business HUB | #LGBTBiz | @ILoveLGBTBiz |


Brand|Pride Launches. Unicorns Rejoice! A One-Stop-Shop for Pride Event Planners
September 27, 2018
Award-winning ZippyDogs, a promotional products company, has announced the launch of Brand|Pride, a one-stop shop for organizations planning to participate in local, national or international Pride celebrations.
| Seattle, WA ARTICLES | Seattle, WA HUB | #GaySeattle | @ILoveGaySeattle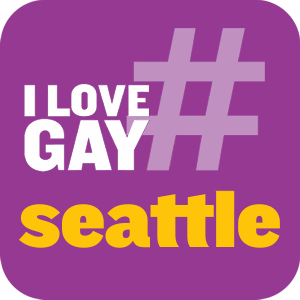 |
| Business ARTICLES | Business HUB | #LGBTBiz | @ILoveLGBTBiz |


The Meetings Industry Diversity and Inclusion Roundtable
September 25, 2018
Thought leaders see cause for optimism when it comes to inclusion in the meetings industry -- and much room for improvement

LGBTMPA - View More Article Entries | View Business Listing
| Business ARTICLES | Business HUB | #LGBTBiz | @ILoveLGBTBiz |


Introducing Our Fourth Hero of Pride - Monica Boll of Accenture
September 21, 2018
In celebration of the NYC arrival of World Pride 2019, The Mixx is honoring 12 individuals. Our fourth Pride Hero is Monica Boll, Managing Director at Accenture and Diversity & Inclusion advocate. 
| New York City, NY ARTICLES | New York City, NY HUB | #GayNYC | @ILoveGayNYC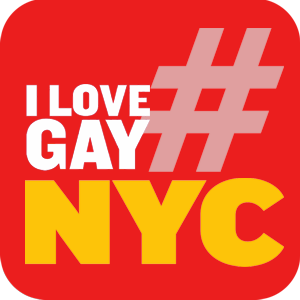 |
| Pride ARTICLES | Pride HUB | #GayPride | @ILoveLGBTPride |
| Business ARTICLES | Business HUB | #LGBTBiz | @ILoveLGBTBiz |


Panel Moderation: A Fresh Take on LGBTQ Influencers as we enter 2019
September 17, 2018
We'll be meeting a new set of faces in the world of LGBTQ influencers, and with them, a fresh set of voices. We'll learn more about how these folks have navigated and grown up with the ever-changing digital landscape, and how they've adapted to mediums such as podcasts, as well as how they've learned to take photos, videos and the written word and bring them to life in a way that combines some tra...
| Ft. Lauderdale, FL ARTICLES | Ft. Lauderdale, FL HUB | #WiltonManors | @ILoveGayFlorida
|
| Business ARTICLES | Business HUB | #LGBTBiz | @ILoveLGBTBiz |


Pride in London comms director launches 'UK's most diverse and inclusive' agency
September 14, 2018
Asad Dhunna has launched agency The Unmistakables today (13 September) with clients including start-up fashion brand LaBante London and drinks business Proud Beer.
| London, UK ARTICLES | London, UK HUB | #GayLondon | @ILoveGayLondon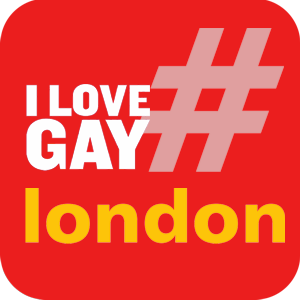 |
| Business ARTICLES | Business HUB | #LGBTBiz | @ILoveLGBTBiz |


Grindr Holds a Mirror to China's Subtle LGBT Evolution
September 10, 2018
A planned IPO underlines increased acceptance of LGBT people, and their spending power.
| China ARTICLES | China HUB | #GayChina | @ILoveGayChina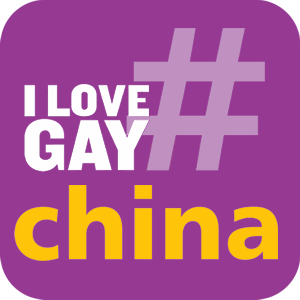 |
| Asian ARTICLES | Asian HUB | #Gaysian |
| Business ARTICLES | Business HUB | #LGBTBiz | @ILoveLGBTBiz |


PrideAM announces judges for LGBT ad competition
September 07, 2018
The free to enter competition asks adland to reimagine a mainstream advertising campaign for a LGBT+ audience, to highlight the debate around diversity and inclusion in advertising.
| London, UK ARTICLES | London, UK HUB | #GayLondon | @ILoveGayLondon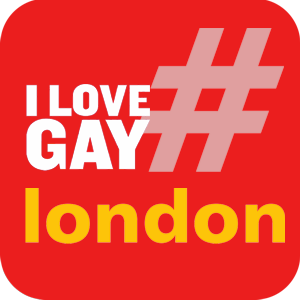 |
| Pride ARTICLES | Pride HUB | #GayPride | @ILoveLGBTPride |
| Business ARTICLES | Business HUB | #LGBTBiz | @ILoveLGBTBiz |


Online Marketing: Matt Skallerud from I Love Gay LGBT
September 07, 2018
Today we're talking with Matt Skallerud, born and raised in LA. Matt is a gay entrepreneur, the CEO of #ILoveGay and he specializes in LGBT online marketing. Let's meet him… Right now you own your own company PinkBananaMedia.com, dedicated in helping companies large and small reach the LGBT consumers online. How are things going with…

Pink Banana Media - View More Article Entries | View Business Listing
| New York City, NY ARTICLES | New York City, NY HUB | #GayNYC | @ILoveGayNYC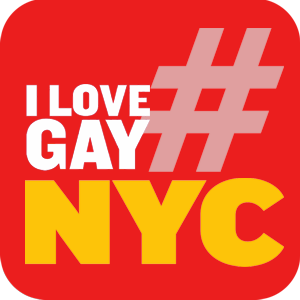 |
| Entrepreneur ARTICLES | Entrepreneur HUB | #LGBTBiz |
| Business ARTICLES | Business HUB | #LGBTBiz | @ILoveLGBTBiz |


Grindr, in Partnership with Bucksense, Launches Self-Service Advertising Product
August 29, 2018
Grindrads.com & Bucksense launch a self-serve product that empowers advertisers of all sizes & budgets to engage the LGBTQ consumer segment.
| Business ARTICLES | Business HUB | #LGBTBiz | @ILoveLGBTBiz |


Phillip Picardi, Head of Teen Vogue, Exits Condé Nast
August 24, 2018
Phillip Picardi, the chief content officer of Condé Nast's Teen Vogue, who was a rising star at the magazine publisher, is leaving the company to become the editor in chief of Out magazine.
| New York City, NY ARTICLES | New York City, NY HUB | #GayNYC | @ILoveGayNYC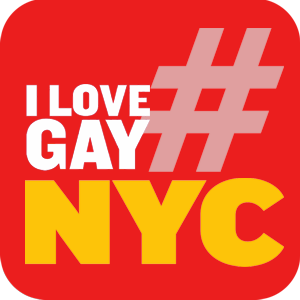 |
| Youth ARTICLES | Youth HUB | #LGBTYouth | @ILoveGayYouth |
| Business ARTICLES | Business HUB | #LGBTBiz | @ILoveLGBTBiz |


Ad POP Awards honor the best in national, local advertising
August 23, 2018
The National LGBT Media Association (NGMA) announced its third annual Ad POP Award winners. The Ad POPs - which stands for Pride in Online and Print - honor the best representations of LGBT advertising in online and print campaigns in 2017, as placed in regional LGBT newspapers in NGMA member cities.

Rivendell Media - View More Article Entries | View Business Listing
| Business ARTICLES | Business HUB | #LGBTBiz | @ILoveLGBTBiz |


Stephanie Farrell: Featured LGBTQ+ Ally
August 23, 2018
As the staff liaison for AIChE's LGBTQ+ & Allies Initiative, I'm thrilled and proud to introduce long-term AIChE volunteer Stephanie Farrell as our first Featured Ally of our LGBTQ+ professiona
| Newark, NJ ARTICLES | Newark, NJ HUB | #GayNJ | @ILoveGayNJ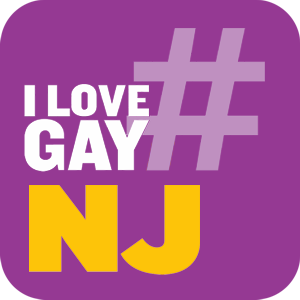 |
| Business ARTICLES | Business HUB | #LGBTBiz | @ILoveLGBTBiz |


Some Pink Banana Media Excerpts from our Brand | Pride Interview
August 19, 2018
We recently contributed to an interview in Business Equality Magazine on behalf of the partnership we're a part of with Brand | Pride. The following are some excerpts from that interview that shine a spotlight on some of the unique things we're doing here at Pink Banana Media and the #ILoveGay Network.

Pink Banana Media - View More Article Entries | View Business Listing
| Pride ARTICLES | Pride HUB | #GayPride | @ILoveLGBTPride |
| Business ARTICLES | Business HUB | #LGBTBiz | @ILoveLGBTBiz |